Trinity Baptist Church has the desire to love God, to love others, and to magnify the name of Jesus Christ. The goal of our church is to glorify Jesus Christ, to make true disciples throughout our community and throughout the world through missionary activity, discipleship and support.
Mark Stinson
Lead Pastor
A native of Arkansas, Mark graduated from the University of Arkansas at Little Rock with his B.A. Upon graduation, he attended Southwestern Baptist Theological Seminary in Fort Worth Texas, where he received a Master of Divinity degree. He and his wife, Karin, are blessed with two beautiful children. Mark has been able to serve churches in AR, TX, MA, and OH. He loves reading, The Arkansas Razorbacks, traveling, and spending time with his family.
Email: pastormark@
trinitybaptistcambridge.org
Office Hours: 9:00-4:00
Monday-Thursday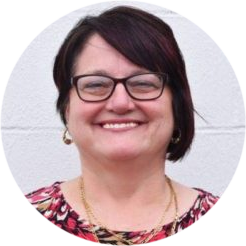 Sally Fields
Secretary
Sally has been faithfully serving as the secretary at Trinity Baptist since May of 2012. She was born and raised in eastern Ohio. She has 3 children; Charlotta married to Brian Wilbur, Darren to Christina, and Gary married to Amy, 10 grandchildren. She is married to Paul Fields. Her interests are baking, spending time with family, traveling, and jigsaw puzzles.
Email: sally@
trinitybaptistcambridge.org
Phone: (740)584-9412
Office Hours: 9:30-3:00
Monday-Friday