Trinity Baptist Church has the desire to love God, to love others, and to magnify the name of Jesus Christ. The goal of our church is to glorify Jesus Christ, to make true disciples throughout our community and throughout the world through missionary activity, discipleship and support.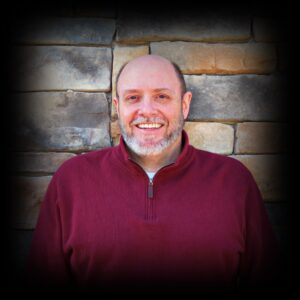 Dr. Mark Stinson
Lead Pastor
A native of Arkansas, Mark graduated from the University of Arkansas at Little Rock with his B.A. Upon graduation, he attended Southwestern Baptist Theological Seminary in Fort Worth Texas, where he received a Master of Divinity degree. Mark recently received a Master of Theology degree and Doctor of Ministry in Leadership from Midwestern Baptist Theological Seminary in Kansas City. He and his wife, Karin, have two college age children. Mark has served churches in AR, TX, MA, and OH. He loves reading, The Arkansas Razorbacks, traveling, and spending time with his family.
Email: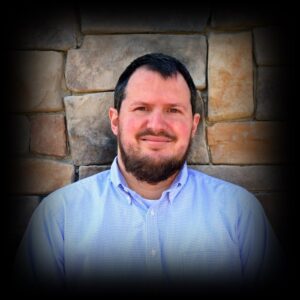 Adam Clodfelter
Pastor to Students and Young Families
Born and raised in North Carolina, Adam came to know Jesus through a college ministry called Cru while he was in undergrad at the University of North Carolina at Greensboro. He completed his undergrad work and served on staff with Cru for six years. Afterwards, Adam started seminary at The Southern Baptist Theological Seminary in Louisville, KY. Since starting seminary Adam has had the joy of marrying his wife, Megan, and having two rambunctious little boys Noah and David. Adam enjoys many hobbies from video games to sports (Go Carolina Panthers and Charlotte Hornets!), but most of his free time is spent with his family.
Phone: (336) 509-9942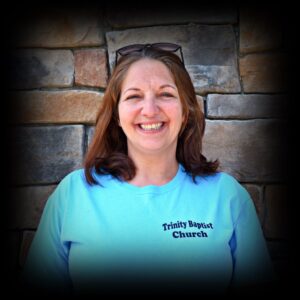 Originally from Swanton, Ohio but a Guernsey County resident since 1992, Liz has been at Trinity for 15 years. Her hobbies include hanging with family and friends, making Tik Tok videos, swimming, kayaking and watching true crime shows. Liz is also a fan of several sports teams, including the OSU Buckeyes and the Cleveland Browns as well as the Cleveland Guardians and the Detroit Red Wings. She also enjoys watching the USA Curling Team, and, almost every weekend, UFC (Mixed Martial Arts) or Bare Knuckle Fighting. Married to Ed Kenisell, the couple have a blended family of six children and four grandchildren along with two dogs and a cat. Liz likens themselves to The Brady Bunch! Her favorite scripture is Romans 6:23. Liz feels blessed that God has enabled her to serve in this capacity.
Phone: (740)439-2963