How Do I Meet People?
Sundays
9:15 a.m.

Bible Fellowship Groups
Preschool 1 (Birth- 2 years)
Preschool 2 (3 years to 5 years)
K – 2nd Grade
3rd – 5th Grade
Youth (6th-12th grade)
Women's Class
Adult Class

10:30 a.m.

Sunday Morning Service
Wednesday
7:00 p.m.
Prayer Meeting
Business Meeting – 2nd Wednesday

Prayer Warriors
Prayer cannot be overestimated. Prayer moves the hand of God. Our Church is a body of believers dependent upon prayer, and committed to God's sovereignty. Each Wednesday at 7PM we come together to pray for the ministry of the Word, the needs of the hurting, and to glorify God for all that He is.
Children's ministry
Children's ministry is a great time when kids from PK to 5th grade get to learn about the Bible and understand the Gospel of Jesus Christ. With fun illustrations, coloring and activities the children learn about the amazing gift that is Jesus and the importance of dedicating their lives to worship Him!!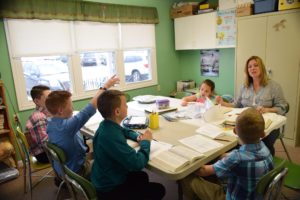 Youth Ministry
Each Sunday morning, students get to participate in their own classes. Bible lessons are taught in such a way that every student gets to be involved and learn. Each of the class teachers is carefully screened and thoroughly trained in student's instruction. The youth ministry of our church is recognized for Spiritual growth as students learn what it means to follow God with their lives.
Women's Class
Women's class give the ladies in our church family special times of interaction. Our women's classes are times of Bible study, and prayer. These groups provide a refreshing discipleship opportunity for the women in the church.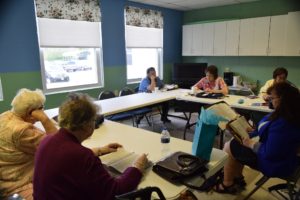 Adult Class
Classes that focus on going through the Bible with great questions and discussion times. The goal being to grow in understanding of our God and Savior which in turn leads to a passion to glorify Him.
Being a congregational church all members have a voice. Our business meetings are held where all members are welcomed to join. It is a time when the body of Christ come together and go over the finances and reports from the previous month, discuss future plans to help further reach out to the community for Jesus Christ.